Radio & Broadcast Transcription
Radio, Broadcast & Video Transcription Service
In today's commercial framework radio and broadcast transcriptions are in demand. In part, they help organizations in making decisions that affect profitability and ensures better performances through quality output. Transcripts are a key instrument in giving lectures or speeches a textual base from which to edit.

We Support Most Platforms
PressPlay Transcription provides broadcast transcription services for a wide variety of media. Our 25 plus years in the industry speaks for itself. We are able to work with audio on television shows, radio broadcasts as well as audio from online media. We have provided expert transcription services for those in the fields of broadcasting, communications, media and even within the field of journalism.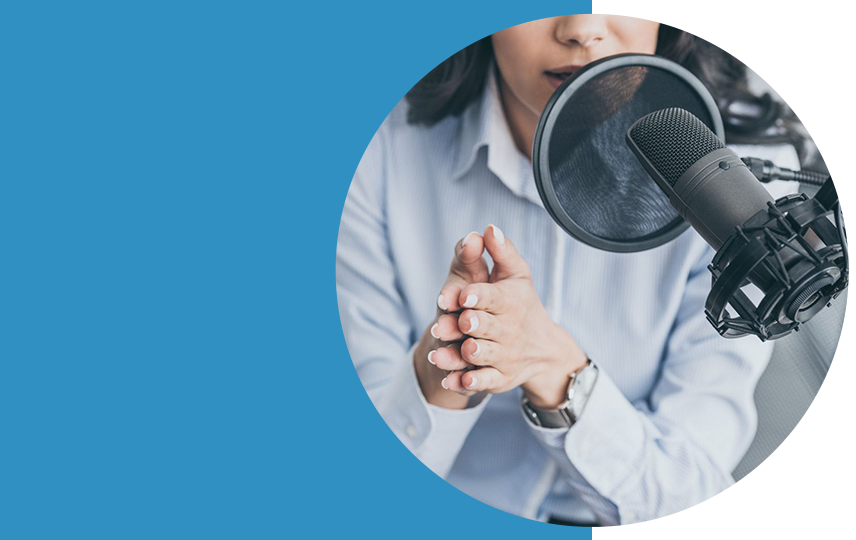 Boost Your SEO Ranking
Companies can benefit a great deal from transcriptions of online platforms such as Vimeo or YouTube. We can even transcribe from videos posted on your websites, making your videos more accessible for those with hearing disabilities. Utilizing our transcription services will make your podcast available to a much wider audience, helping to boost your SEO ranking with Google and other major search engines.
What our customers are saying
Excellent Work
"Karen has worked for us for many years transcribing interviews. She is always on time and her work is excellent. She is a pleasure to work with. Her company will transcribe from all media types and this is valuable for us since when we are on the road we can upload files to her before we even reach home!"
Richard - San Francisco
Highly Recommended!
"Karen quickly and accurately transcribed the audio from my Quick Time files. She was a pleasure to work with and I look forward to working with her again soon. Highly recommended!"
Jim M. - Berkeley, CA
Accurate & Cost-Efficient
"At On Point Productions, we have happily used Karen's transcription services for many years. She transcribes numerous interviews for us each year and she is always fast, accurate and cost-efficient. Highly recommended!"
Bob, On Point Productions - San Rafael